Audio Blog
April 8, 2015
Just for a little while, to respond to a FB post, I share this which was downloaded from Kaminanda's Soundcloud page but latter gone:
September 11, 2010
During the Burning of the Man at Burning Man 2010 I was on the sailing vessel Gypsy Queen with about 30 or 40 of my nearest and dearest new playa friends from our camp. We parked in a great location not far back in the crowd near 12 o'clock.  The Space Cowboys art car, which had a massive sound system on it, parked very close to us.  Their sound system was as big as their bus, and it dwarfed the one on our vessel so we turned ours off to enjoy theirs.  They had some great djs aboard, it sounded awesome and the party was cranking as the Fire Conclave did their stuff.  Right when the Man started burning they began playing a fantastic song that was familiar but I couldn't place it… later on Monday as we Exodus'd out I put on a mix that I had made in 2009 and lo and behold, I came across the song they'd been playing, though they had done some remixing to it along the way.
I share it with you here. It is by Ganga Giri off their 2009 release Good Voodoo, and the name of the song is Pacha Mama (192 kbps). I hope you like it as much as I do. As you listen imagine a neon sculpture of a Man with his arms raised while lots of fireworks are going off in front of you and parts of this song loop hypnotically at 120db right behind you…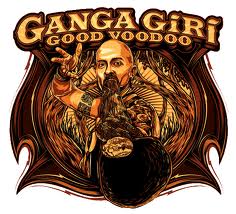 ——————————————————————————–
November 9, 2009
This page is where I will share a bits of musical goodness with the world and my friends.
First up is Janna Wachter, opera chanteuse extraordinaire.  The following files are from a series of concerts she and her accomplices have been putting on since 2007.  Please feel free to download and take a listen.
When My Sugar Walks Down the Street
A Glass of Beer, a Hot Dog and You